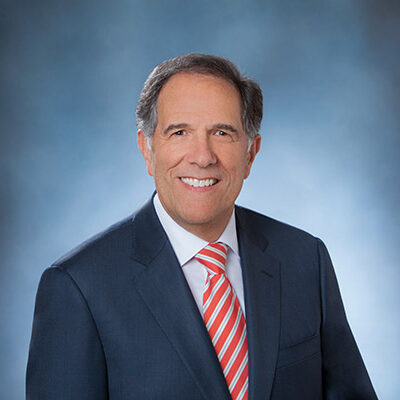 Selwyn is a founder and President of Hebrew Free Loan of San Diego. He is also the founder of the Kindness Initiative serving the needs of Jewish households in poverty in San Diego county, and founder of Shabbat San Diego and Partners in Torah San Diego. He is also a director and Past-Chairman of City of Hope, a leading cancer clinical, research and biologics manufacturing center.
Selwyn is Founder, Chairman and Chief Executive Officer of The Oxford Investment Group, Inc. a private equity, real estate and venture investment firm, and Founder and Chairman of CalPrivate Bank, and its Holding company Private Bancorp of America. He has served as Chairman or Board Member of several NYSE companies as well as numerous private companies.
He previously founded Bloomfield Hills Bancorporation and The Private Bank and served as Executive Vice President of Comerica, Inc. a large regional bank. As a Principal of Booz Allen & Hamilton, management consultants, he was a member of the Worldwide Strategic Management Group and headed the Financial Service Industry practice for Western U.S. Prior to emigrating from South Africa, Selwyn was Audit Manager at a public accounting firm and an Officer in the South African Air Force.
Selwyn has received various civic and business honors and awards including E&Y Entrepreneur of the Year. He has an MBA from Wharton Business School and Bachelor of Commerce, Certificate in Accounting, and Bachelor of Accounting degrees from the University of Witwatersrand in Johannesburg. He is a qualified Chartered Accountant.